WPML lets you translate widgets in different ways. The easiest way is using a plugin called WPML widgets. In this post I show you how to use it.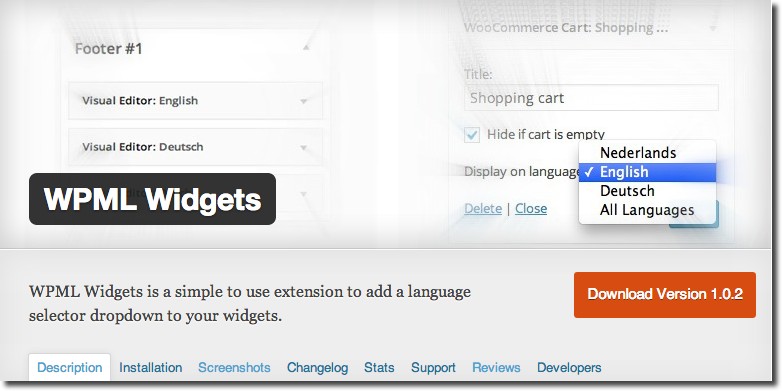 WPML Widgets is a very simple to use extension to add a language selector dropdown to your widgets. WPML Widgets is a lightweight plugin. It's the easiest way to add multilingual widgets to your site with WPML. Note that you'll need WPML main plugin.
Installation
Download and activate the plugin through the 'Plugins' menu in WordPress.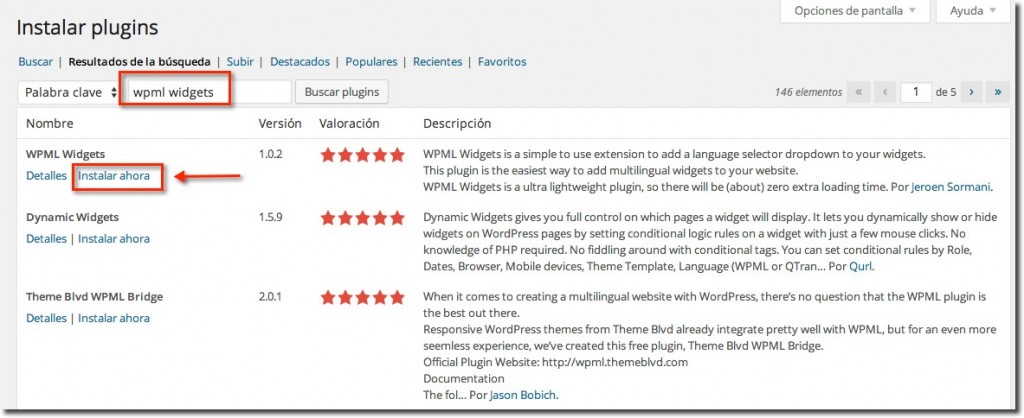 Using WPML Widgets
If you go to Appearance > Widgets, you can see how every widget has a language selector dropdown. This way you can duplicate widgets in different languages. For example: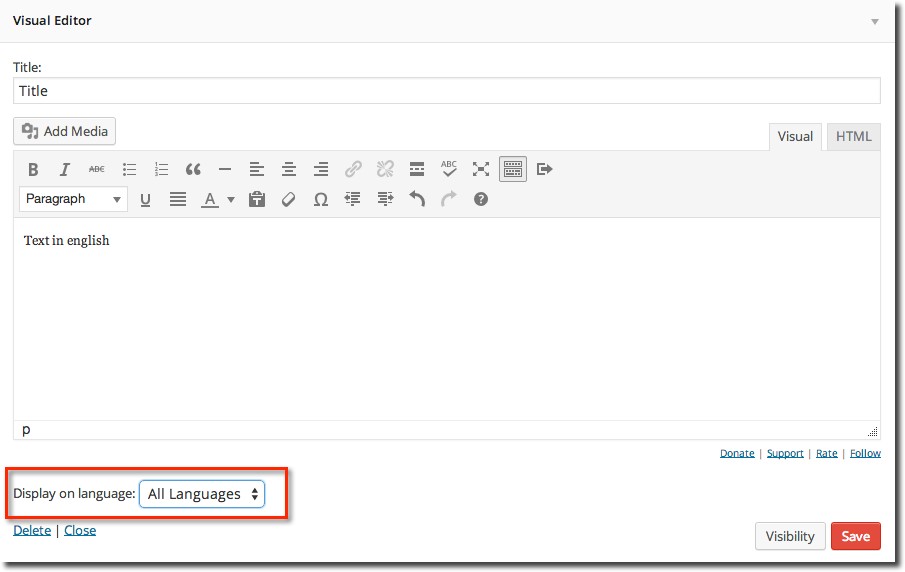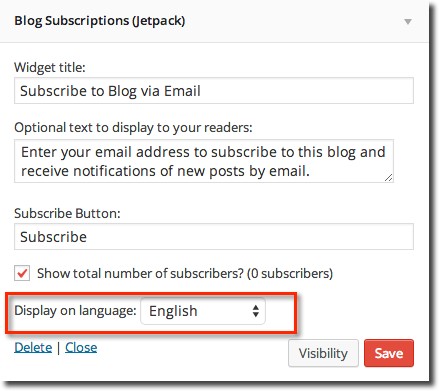 WPML widgets is not an official plugin. I don't know why the WPML developers didn't include this widget in the original plugin.
If you need to translate a widget that isn't ready for multilingual use you may use this excellent plugin.
Advantages:
It's free and easy to use
It's a lightweight plugin
You can translate widgetized themes (Genesis Framework, for example)
The plugin is updated regularly
Excellent support