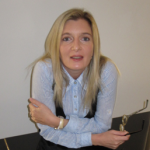 Welcome to Wplang.org and thanks for taking the time to stop by. My name is Irena Domingo. I was born in Russia (1974) but living in Spain since 1995. I have worked as a translator for the past 15 years, and I've translated many WordPress websites.
I love WordPress and I love languages.
WordPress is used by 23% of all the websites, that is a content management system market share of 61.0% (December 2014). Around 80 million sites depend on WordPress (50% is hosted on the free WordPress.com).
2014 was the first year non-English downloads of WordPress surpassed English downloads
Although many themes and plugins are translation-ready, there are still relatively few themes and plugins translated into multiple languages
Furthermore, when translating the contents of a WordPress website there are many plugins available to choose (free and paid).
WordPress is not multilingual by default and I have to admit that making a WordPress website in multiple languages is not an easy task at all. You'll have to spend time choosing the best translation plugin for your web page and you have to spend money on translators and translation management.
That's the reason I've created this blog. I want to write about my personal experience in the localization and translation of WordPress websites, and I hope it can be useful to people around the world.
In this blog you'll find free tutorials, articles and reviews about how to make a fully localized and translated WordPress website. Also you'll find articles about internationalization and multilingual SEO.
If you want to create a professional multilingual WordPress website, I recommend you start here.