There many things to consider when making a multilingual website. Many websites use language switchers to make it more visually. However flag icons are a bad option for language navigation. I explain you which is the best option to solve this problem.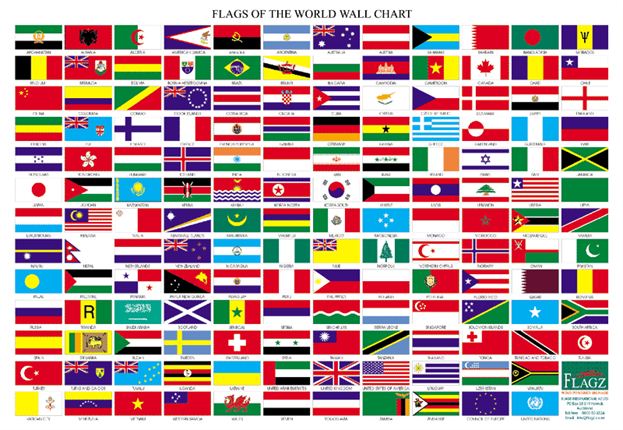 The problem with flag icons
Which flag should be used to represent English? One option is the US's Stars and Stripes, but this can annoy many users from other English-speaking countries. Another option is the UK's Union Jack, but UK is home to a small part of the world's English speakers. What about Scotland, Jamaica, New Zealand or Canada?
Why not use flags in your multilingual website?
Many languages are spoken in different countries. Which flag should be use to represent Spanish? a Spanish flag, an Argentinian flag, a Mexican flag, a Venezuelan flag or a Colombian flag?
A country may have several languages. Should a Swiss flag take you to a page in French or to a page in German?. What about Belgian flag or Indian flag?
Visitors may not recognize the flags in your web page.
It's not very usual, but sometimes countries can change their flags. Malawi, Lybia or Burma have changed their flags recently.
A flag represents a country and a language may be spoken in several countries
The solution
In my opinion, the best option is to use only language names: the native names and the translated names of languages, as you can see on the top of this webpage which has a Spanish version: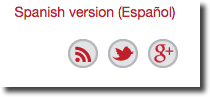 If you don't have space for several languages, you can use a drop-down menu or language codes such as ES, DE, FR, EN, etc.
GTranslate plugin: Language Switcher Options
Translate WordPress with GTranslate plugin supports many different looks for language switcher. You can have language codes or language names in native alphabet.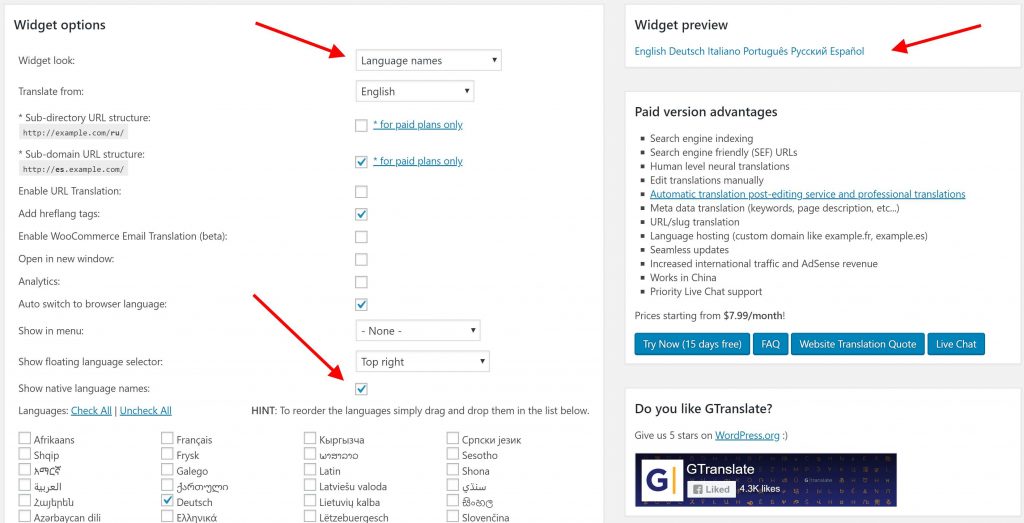 If you are still not convinced and want to have flags, it also offers combination of flags with language codes or language names. You can also choose between different country flags for languages like English, Spanish, French, etc.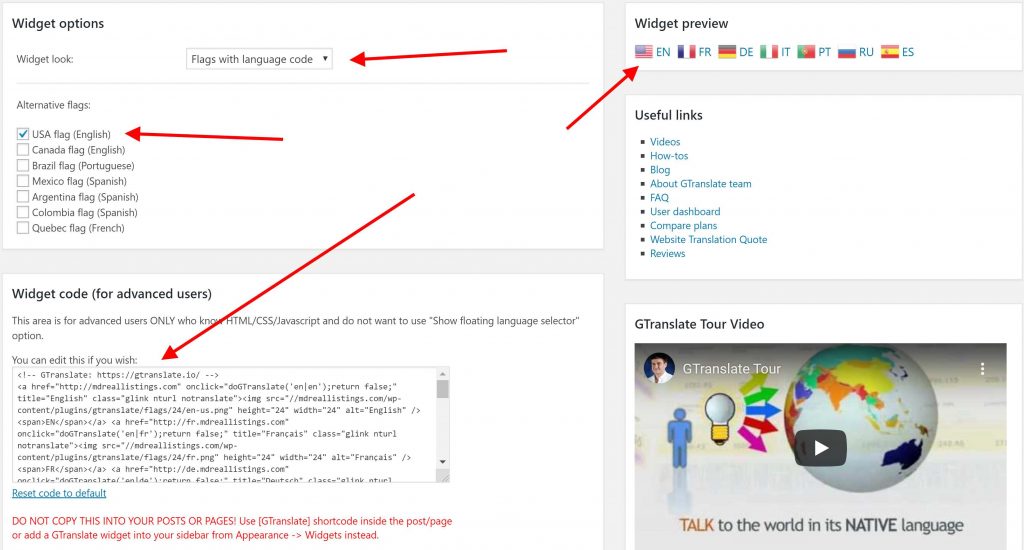 You may also customize each language name by modifying the Widget Code section in the plugin settings page.
WPML plugin: Language Switcher Options
WPML plugin lets you add language switcher as a widget, in the site's footer or in a menu.
WPML > Languages > Language switcher options
The language switcher can contain the language flag, the native names of languages and the translated names. A screen capture explains it best: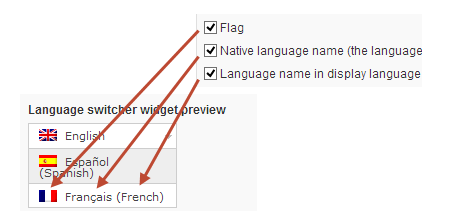 More info about WPML and Language Switcher Options here.
Conclusion
For the reasons discussed in this article, never use flags for language selection in your website. Instead of flags, use the native names of languages and the translated names.