In this post I show you how to translate author information (biographical info) in WordPress using WPML (and String Translations module) or using a WordPress Multisite installation (and a plugin called Individual Multisite Author).
You can translate author bio using WPML (WordPress single) or using WordPress Multisite.
1. Translating author bio with WPML
To translate author information you must follow these steps:
Step 1
Go to WPML > String Translation > More options > Translating users of types (see screenshot below)
Select users of types: Administrator, Editor, Author, Contributor and Subscriber
Apply changes

Step 2
Now you can go to WPML > String Translation > Select strings within context > Authors (see screenshot)
In String translations you can translate:

Name (perhaps you want to use your name in Cyrillic characters in a Russian version)
Description
Nickname
First name
Last name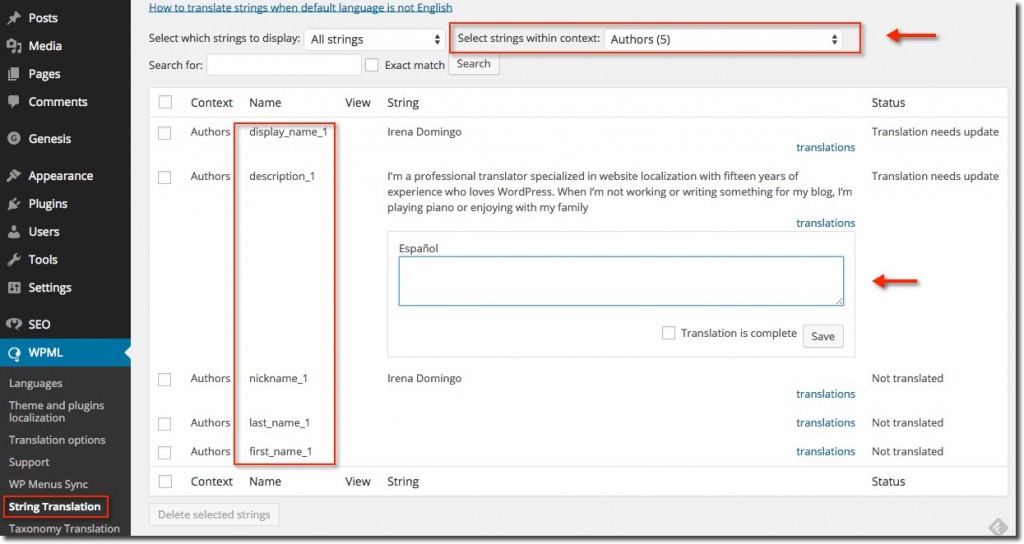 2. Translating author bio in WordPress Multisite
In WordPress Multisite, authors are shared throughout the network, so the bio is the same in each site and the text is untranslatable. This way you can't have a perfectly translated website.
To solve this problem you have two options:
Insert a widget at the end of each post (after entry). In Genesis, for example, you can insert User Profile Widget.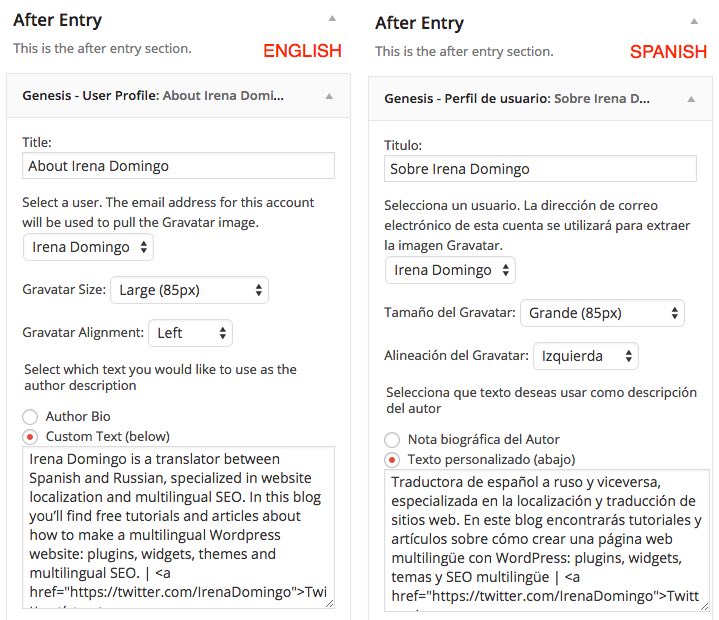 There is a great plugin, Individual Multisite Author, that allows you translate the author information. This plugin adds an extra field to user profile page, called Site specific author information, for each single site in a multisite network. I'm using this plugin in this blog.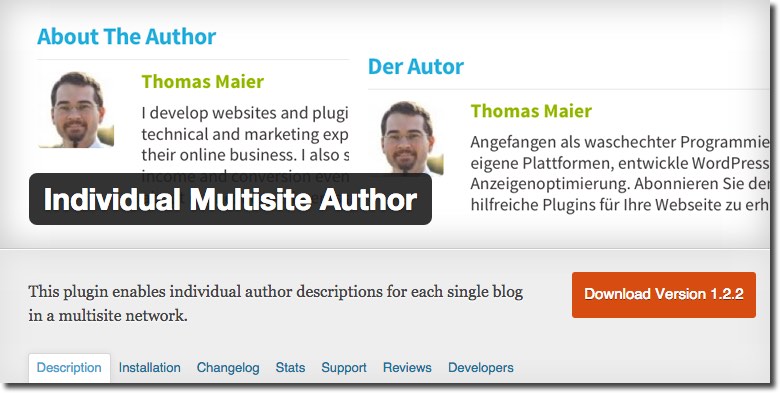 A screenshot of the Spanish version of my blog:

Thanks for sharing!!